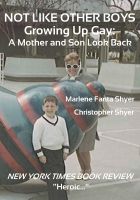 Not Like Other Boys, Growing Up Gay by Marlene Fanta Shyer and Christopher Shyer
In alternating voices, this frank memoir chronicles the long journey mother and son took from a relationship of concealment and shame about Chris's homosexuality to one of acceptance and love. Marlene and Chris tell the story of their parallel lives during the troubled years each of them kept silent about their suspicions, all the while yearning to reveal the truth.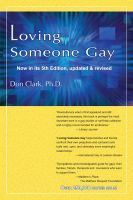 Loving Someone Gay (Rev. 5th Edition)
For more than three decades, clinical psychologist, Don Clark, has been speaking to the hearts and minds of gay people, their families, friends, teachers and helpers in the many editions of Loving Someone Gay. With compassion he has promoted communication across generations as well as revealing a path of understanding and reconciliation for parents, siblings, husbands and wives and more.