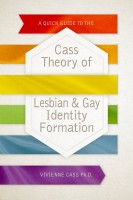 A Quick Guide to the Cass Theory of Lesbian & Gay Identity Formation
by

Vivienne Cass Ph.D.
In this brief overview of her theory, Dr Cass integrates, for the first time, the many facets of her theory that have previously been dispersed throughout various publications. This book will be an excellent resource for researchers, educators and health professionals, both those new to the theory and those wishing to confirm their understanding of it.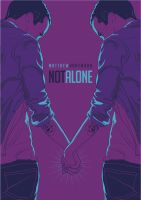 Not Alone : A Book for Bullied Teenagers
by

Matthew Hartmann
23-year-old Matthew Hartmann explores what it means to find your feet as a teenager in a fast paced World. To search for his own voice and identity, whilst fighting to survive years of schoolyard bullying, and to endure countless taunts because he was different. A brutally honest story of a young gay man in Sydney, the reader is taken on a journey of personal discovery, pain and self-acceptance.