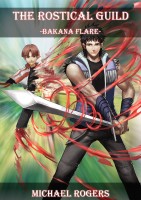 Bakana Flare
by

Michael Rogers
In the fourth emotional installment, our heroes unravel the villain's identity! Discover the world's decay, attempt suicide, learn a bunch of epic Ougi and original themed attacks, reveal more about themselves and accept their flaws and finally, learn how to bond and trust each other fully. If given the option to live back on Earth, would you leave or fight for a dying planet you now call home?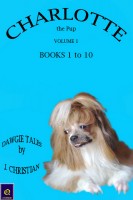 Charlotte the Pup Volume 1 - Books 1 to 10
by

J. Christian
Charlotte, the adorable Shih Tzu, is loved and adored by her "parents". As with all doggies, she is terrified of thunderstorms and fireworks. Go on this journey with Charlotte and she will tell you how doggies find refuge in The Magical Garden from their worldly fears. Join Charlotte, her family and friends on all their magical adventures. Truly, this is a magical tale of the magic of doggies.