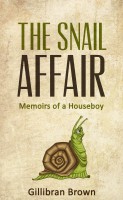 The Snail Affair:Memoirs of a Houseboy
by

Gillibran Brown
(5.00 from 6 reviews)
A humble stand alone chapter of memoir to appease and tide over those houseboy fans eagerly awaiting the publication of my next full-length work 'Revelations.' Whenever that might be! Patience, people, patience! ;-)The Snail Affair deals with a more recent incident in this boy's life, taking place, as it does, in July 2015. An old adversary drops in for a visit after Shane makes an announcement.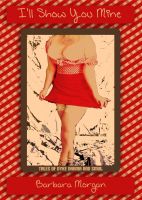 I'll Show You Mine: Tales of Dyke Drama and Smut
by

Barbara Morgan
(5.00 from 6 reviews)
8 Short Stories spanning 18 years and three countries: coming out as lesbian from bisexual, discovering a "Femme" ID and her desires in a dyke sub-culture sexuality, losing her first long-term relationship, learning about kink, disclosing an abused past to a lover, rediscovering sex after depression and (dyke) divorce, and ending with a dream of new love and sexual adventure.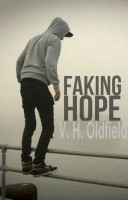 Faking Hope
by

V. H. Oldfield
(4.00 from 1 review)
Life is not always easy, I know that. Everybody hates me at school, students and teachers. But I don't care as long as Alex, my boyfriend, is with me. But having a boyfriend who's mysteriously disappearing is not always easy. Especially when everybody seems to know the truth except you. But sometimes it's for the best, truth is not always easy to hear.
Related Categories