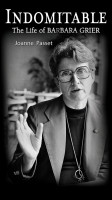 INDOMITABLE: The Life of Barbara Grier
by

Joanne Passet
Barbara Grier—feminist, activist, publisher, and archivist—was many things to different people. Perhaps most well known as one of the founders of Naiad Press, Barbara's unapologetic drive to make sure that lesbians everywhere had access to books with stories that reflected their lives in positive ways was legendary. Barbara changed the lives of thousands of women in her lifetime.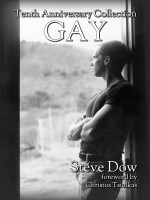 Gay: the tenth anniversary collection
by

Steve Dow
Forty-seven essays on what it means to be gay today: the marriage fight, religion, politics, Mardi Gras, body image, drugs, HIV, media, families, babies, gender identity, sport, literature and arts. Steve Dow is a Melbourne-born, Sydney-based journalist and author whose original publication of Gay in 2001 was critically well-received.