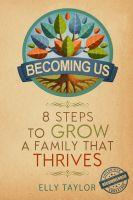 Becoming Us: 8 Steps to Grow a Family That Thrives
Becoming Us provides the nutrient-rich soil for all couples to prepare for and grow a family that thrives.This ground-breaking book combines new research, age-old wisdom and the stories of hundreds of mothers and fathers to support all families - traditional or not, straight or gay, with biological children or adopted - through the eight steps of the modern parenthood rite of passage.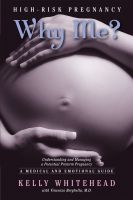 High-Risk Pregnancy-Why Me? Understanding and Managing a Potential Preterm Pregnancy
Unique focus on the heart-wrenching experience of a potential preemie scenario (PROM, Incompetent Cervix, Preterm Labor, Preeclampsia, IUGR, Placental Abruption, Multiples). Medical research, treatments and strategies from top experts, by a mom scientist who's been there, along with emotional reassurance/advice to managing a difficult pregnancy from around the globe.