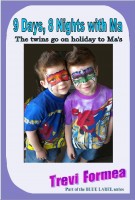 9 Days, 8 Nights With Ma
by

Trevi Formea
(5.00 from 1 review)
9yr old twins Connor and Lachie are sent to their grandmother's place ten days before Christmas. They have never stayed that long at Ma's before. Ma lives with Aunty Jackie on an island and the only way there is by ferry or barge. Ma is old and strict, and you have to eat all your vegetables . . . or else. Will Santa still come to them if they are naughty? Will they survive their holiday with Ma?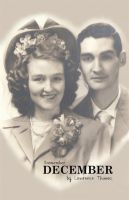 I Remember December
by

Lawrence Thomas
(5.00 from 2 reviews)
I Remember December focuses on the bond between grandchild and grandparent, and the loneliness of losing someone very dear to your heart at a young age. This short story is based on true events from my childhood, as I remember them.