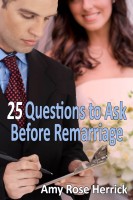 25 Questions to Ask Before Remarriage
by

Amy Rose Herrick
(5.00 from 1 review)
Finding love the second time around can be exiting, challenging, frightening, joyous and full of promise. These 25 thought-provoking discussion questions were created to help you as a couple talk through the issues that, if left unchecked, could destroy your long awaited relationship. There is no question that is off limits for discussion. Every question should be answered by both individuals.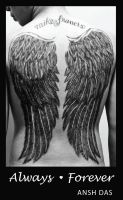 Always Forever
by

Ansh Das
(4.50 from 2 reviews)
From the depths of sorrow begins a journey of hope. The dream of a life together is shattered when AD finds himself attending Mikee's funeral. With help from Mikee's family and friends, AD sets about piecing together Mikee's story. As he begins to discover life's lessons through Mikee's eyes, AD finds himself falling in love with an entire nation.