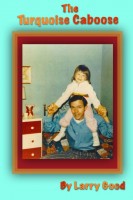 The Turquoise Caboose
by

Larry Good
Undoubtedly a very unique book. Nothing like it! A new father writes Letters to his one year old daughter so she'll remember her life. These are the Letters. Everyday events from the twin perspectives of a very little girl and her father as they meet in the context of a new life for both. Unexpected humor joins meaning in this house where there were two---but now there definitely are three!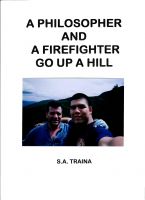 A Philosopher and A Firefighter Go Up A Hill
by

S.A. Traina
(5.00 from 1 review)
A father-and-son memoir about a bookworm and a firefighter, a creature of contemplation and one of locomotion, the recollections of a child's journey from infancy to just before his wedding day set against an increasingly treacherous mountain climb. The theme is timeless: What's left for a father to tell and to give his son when that son has already become his own man?
Related Categories