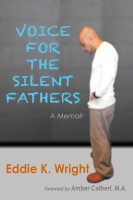 Voice for the Silent Fathers
by

Eddie K. Wright
Eddie K. Wrights memoir detailing the controversial experience of being the young father of a son who would grow up to be the gayest man on the planet! His "No son of mine!" street gangster mentality evolves during his difficult life journey coming to realize that his responsibility as a loving father didn't change just because his son is gay.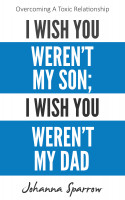 I Wish You Weren't My Son; I Wish You Weren't My Dad
by

Johanna Sparrow
Fathers like mothers are not perfect beings by any means and many times fall short of their son's expectations when it comes to their relationship. These war torn relationships between fathers and sons is what I am addressing in "I Wish You Wasn't My Son, I Wish You Wasn't My Dad Toxic Relationships".
Related Categories