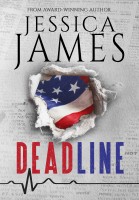 Deadline: A Phantom Force Tactical Novel (Book 1) Prequel
by

Jessica James
He's a fearless homicide detective. She's a relentless journalist. Neither desires to work together--but they'll never uncover the truth alone. Journalist Caitlin Sparks and Detective Blake Madison both have secret ties to a string of suspicious deaths related to the U.S. State Department—and both will risk anything to find the truth. Should they trust each other or go it alone?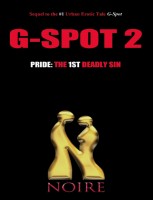 Pride: The 1st Deadly Sin (G-Spot 2: The Seven Deadly Sins)
by

Noire
WARNING! This here ain't no romance It's an urban erotic tale When things got hot in Harlem Gino and Juicy had to bail They headed west to Cali Where the sun shines everyday But back at home a plot was brewing To send their plans astray They dipped real quick, but they weren't slick They could run, but they couldn't hide Check your ego at the door 'Cause the 1st Deadly Sin is PRIDE!
Related Categories