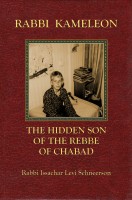 Rabbi Kameleon
by

Issachar Levi Schneerson
The father, the son and a lot of anger. The son tells the truth about his father, the late Chassidic grand rabbi of Chabad, Rebbe M.M.Schneerson: not a holy man, not a genius, not honest. A heartless father who left his baby son in Europe while he returned to live in New York. A father who refused to talk to his son more than 4 times a year and agreed to meet his son only twice in 40 years.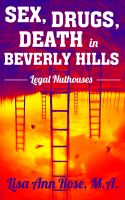 Sex, Drugs, Death in Beverly Hills
by

Lisa Rose
Magazines are filled with famous people involved in sex, drugs, and even suicide or murder. Lisa's book gives insight into that world in 1973-74 in Beverly Hills and not much has changed. Her brutally honest story could be a wake up call to others and for most it is a personal story of constant betrayal by people and institutions that could have done better to protect her and her peers.
Related Categories