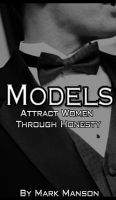 Models: Attract Women Through Honesty
Models is the first book ever written on seduction as an emotional process rather than a logical one, a process of connecting with women rather than impressing them. It's the most mature and honest guide on how a man can attract women without faking behavior, without lying and without emulating others. A game-changer.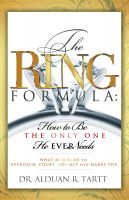 The Ring Formula How To Be The Only One He Ever Needs
This book will revolutionize the way you think about men and why they need to marry you. Dr. Tartt, clinical psychologist and media personality, puts you on the couch by captivating you with entertaining vignettes while assessing your personal ability to woo, please, and be properly courted by Mr. Right. Prepare to laugh, get personal advice and have a shiny diamond on that pretty finger of yours!