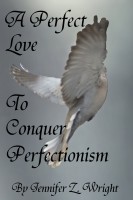 A Perfect Love to Conquer Perfectionism
by

Jennifer Z. Wright
Hear how a young woman bound by depression and anxiety stemming from perfectionism was completely set free by an intimate loving God. Learn how to date (and not to date!) as she spent 20 years searching for the ideal man in the midst of thriving Christian community. Then God flipped her world and priorities upside down.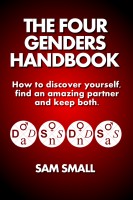 The Four Genders Handbook
by

Sam Small
(5.00 from 4 reviews)
A new and exciting way to explore human relationships. This book identifies two shared primal energies giving us two fundamental types of men and two fundamental types of women. These four types, or "Four Genders", are of equal worth but are quite different. Find out how to discover your own type, find a great partner, and get on better with your family even workplace.
Related Categories