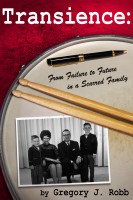 Transience: From Failure to Future in a Scarred Family
by

Gregory J. Robb
(4.50 from 2 reviews)
Transience: From Failure to Future in a Scarred Family demonstrates how one generation can repair the painful legacies of predecessors. No matter what the adversity, the great human story is written in experience and concluded upon the individual's commitment to love and light. Here is one man's roller coaster testament to the power of healing through expression. It is time to break the chains.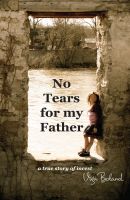 No Tears For My Father
by

Viga Boland
(5.00 from 3 reviews)
Trapped in a web of deceit & confusion spun by her father from the age of 11, the author shares her true story of incest in the hopes that by coming out from under years of sexual abuse, other victims will be encouraged to do the same. This is an important, no-holds-barred book complete with graphic scenes and language because "that's the way it happened and that's how it must be told."