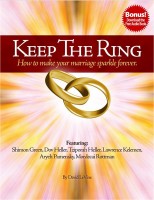 Keep The Ring - How to make your marriage sparkle forever.
by

David LeVine
(5.00 from 1 review)
Discover the wisdom to make your marriage filled with love, joy and trust. Like a marriage counselor in a book, Keep The Ring will show you how to get and give love... how to become the person you really want to be - through marriage. You need tools to build a house. Here are the tools you need to build your home! The wisdom and strategies in this book can make your marriage new again!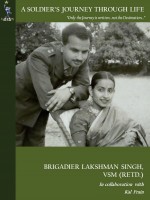 A Soldier's Journey Through Life
by

Lakshman Singh
(4.75 from 4 reviews)
The Journey: A poignant picture of an innocent time. A narrative commencing in the 1930's detailing the trials and tribulations of a newly wedded young soldier of the Indian Army. "Only the Jouney is written...not the Destination."