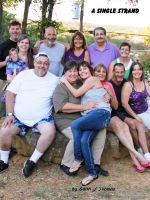 A Single Strand
by

Edith J Thomas
(5.00 from 1 review)
A story of adoption, searching, finding and becoming a family for thirteen siblings separated by fifty-six years and 2,745 miles. A story of perseverance, frustration with the adoption laws and differing backgrounds all coming together in one place. It is the story of a group of people who become a family.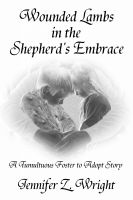 Wounded Lambs in the Shepherd's Embrace
by

Jennifer Z. Wright
(5.00 from 1 review)
In the overburdened foster system abused and neglected children may need a heavenly Father to work a miraculous deliverance. As an older infertile couple, we tried domestic and foreign adoption with no success. Then we became foster parents with eight children in and out of our home within a year. The next two children's cases presented more challenges, calling us to a deep persevering faith.