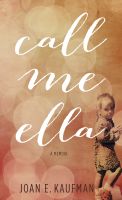 Call Me Ella
Call Me Ella is a heartwarming and uplifting story about a young girl who considered her adoptive parents her "real parents," yet needed to know her roots. She had no idea that her twenty-four year search for her birthmother, which did not begin until after both of her parents had passed away, would involve Sopranos-like tales of organized crime, gambling, and infidelity.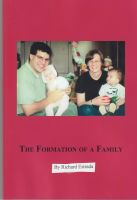 The Formation of a Family
This is the true life story of Denise and David Estrada's struggle to adoption two children from Russia. The book follows their ups and downs and incredibly difficult struggle to identify, bond with, and then fight to adopt their two children.