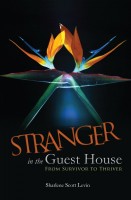 Stranger in the Guest House
Stranger in the Guest House is the author's true story of tragedy to triumph. Sharing what she experienced, Levin hopes to show other survivors what grit and perseverance can do to change a person's life for the better. Facing emotional, physical, mental, and financial loss, Levin finds her own voice, and credits the small child within for keeping her alive.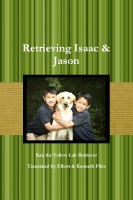 Retrieving Isaac & Jason
In this heartwarming tale, Kai the Minnesota-born yellow Labrador Retriever recounts how she and her two dads adopted her human brothers. With a unique canine perspective, Kai delivers a gift of love through her words and stories that will make readers laugh and cry as they follow Kai's amazing journey to create her own pack.