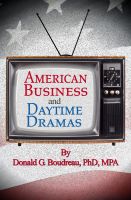 American Business and Daytime Dramas
(5.00 from 7 reviews)
On Thursday, April 14, 2011, ABC/Disney Television unleashed a nationwide firestorm in concurrently announcing that it was cancelling two of Daytime television's longstanding prized soap operas created by the legendary writer, Agnes Nixon, "One Life to Live" and "All My Children." Nationwide, fans immediately began protesting against these cancellations.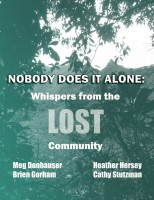 Nobody Does It Alone: Whispers from the LOST Community
(5.00 from 2 reviews)
Recapture of the magic of television's LOST through the eyes of its devoted fan base. "Losties" from all around the globe recount their favorite moments and discuss the show's themes and mysteries through the lens of their own lives. It's time to go back to the Island once more.