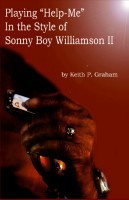 Playing "Help-Me" in the Style of Sonny Boy Williamson II
by

Keith P. Graham
One of the greatest blue songs ever written is "Help me" by Rice Miller (the second Sonny Boy). Playing "Help-Me" in the Style of Sonny Boy Williamson II is a step by step, note for note analysis of some of Sonny Boy's Signature Riffs. Clear, easy to read tab graphics are used to show how he plays the song, along with expert descriptions.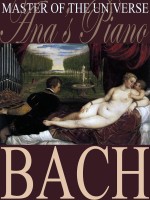 Master of the Universe: Classical Favorites- Ana's Piano - BACH
by

Anastasia Lily
(5.00 from 1 review)
Not quite the Ozzy Osbourne of the baroque period –though perhaps he was seen as such in regions where religious music was outlawed—J.S. Bach was a rebel in his time. His struggles within the aristocratic music establishment eventually landed him in prison. But just a few centuries after being disgraced, he was resurrected and elevated into prominence as the greatest composer of the universe.