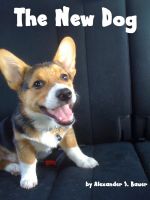 The New Dog
by

Alexander S. Bauer
Honey and Vanek welcome a new dog, Gerbe, into the house. Written from Honey's and Gerbe's points of view and based on their real life adventures. With pictures!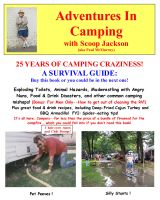 Adventures In Camping with Scoop Jackson
by

Paul L. McMurray
(5.00 from 1 review)
25 years of camping craziness--A Survival Guide! Exploding Toilets, Animal Hazards, Mudwrestling with Angry Nuns, Food & Drink Disasters, and other common camping mishaps, all (mostly) true! Plus great (& real) food & drink recipes, including Deep-Fried Cajun Turkey and BBQ Armadillo. And FYI: Spider-eating Tips! Yes, you need to read this book for your own camping safety--or wind up next!