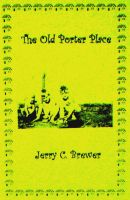 The Old Porter Place
by

Jerry Brewer
In a simpler world long ago, there was a farmstead east of Carter, Oklahoma known as "The Old Porter Place." Two cousins, whose grandparents lived there, take readers on a nostalgic journey through stories from their childhood more than a half century ago. Their tales of a close-knit family's enduring love resurrect a time that existed in their very own "land of Cavaliers and Cotton Fields.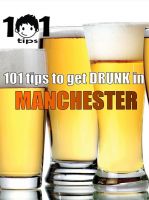 101 tips to get DRUNK in Manchester
by

101 tips
The Chronicles of Spaceman The Central Manchester Slow Pub Crawl A fools guide on getting drunk in Manchester. This guide was written over the period October 2002 to April 2005. The Manchester pub scene is forever changing and not all the pubs in the crawl will still exist under the names detailed in this guide. The guide does not cover any new pubs opened after April 2005.