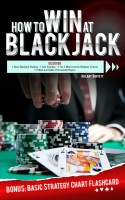 How to Win at Blackjack
by

Hillary Buffett
Learn how to win at Blackjack by using the basic strategies and effective habits of successful Blackjack players. Avoid the common mistakes and pitfalls which give the casinos a great advantage so you're playing on a near level field. Playing Blackjack is fun but is even more enjoyable when YOU ARE WINNING.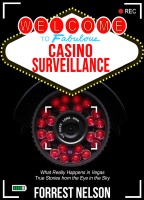 Welcome to Fabulous Casino Surveillance
by

Forrest Nelson
Former Surveillance Director, the only Surveillance professional willing to go behind the mirrors and cameras, exposes the clandestine world of Casino Surveillance. He shares true stories from 30 years in the casino industry, some humorous, some maddening, and some heartbreaking, but all entertaining. Anyone interested in a fun, easy read by an industry insider will love this book!
Related Categories