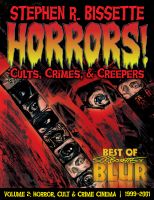 Horrors! Cults, Crimes, & Creepers
by

Stephen R. Bissette
(5.00 from 1 review)
Creeeeeeeeeeeeeeeeekkk! Welcome… to Horrors! Cults, Crimes, & Creepers— The tomb door swings open, and grizzled tomb-tender Stephen Bissette offers you a grisly guided tour to the millennial horror, crime, and cult feature films released on video and DVD from 1999-2001. Open the coffins—er, pages—and they're all here.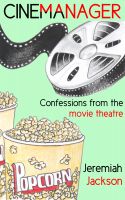 Cinemanager… Confessions from the Movie Theatre
by

Jeremiah Jackson
(5.00 from 1 review)
Popcorn, Soda and Showbiz... Meet man in charge in the week running up to the biggest film release of the year as he tells all about the thieving staff, customers who love to queue, vomiting children and badly behaved parents. Missing films, burnt popcorn and a projection booth explosion all have to be handled… The show will go on, but how many more things can go wrong before release day?
Related Categories