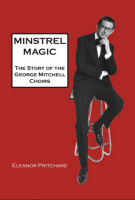 Minstrel Magic
by

Eleanor Pritchard
The Black and White Minstrel Show was one of the greatest BBC shows. Yet after an unprecedented twenty-one years, the BBC airbrushed it from history. But the George Mitchell Choirs were more than the Minstrels and their story spans fifty years of light entertainment. Founder George Mitchell produced an entertainment phenomenon which deserves to reclaim its rightful place in show business history.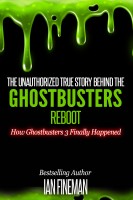 The Unauthorized True Story Behind The Ghostbusters Reboot
by

Ian Fineman
For the first time ever, go behind the scenes of the long road to reboot with bestselling author Ian Fineman's bombshell-loaded and refreshingly brisk recount of never-before-told tales of pre-production woes and other major revelations regarding the new all-female remake of Ghostbusters. A must read for fans of the iconic film and its lasting legacy!
Related Categories