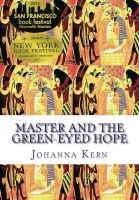 Master and The Green-Eyed Hope
by

Johanna Kern
(5.00 from 2 reviews)
Johanna Kern - filmmaker/multiple award winning author, tells her story of an unusual encounter with the Master whom she met while spontaneously falling into trance one day. Filled with fun "scenes" from the Ancient Temple and stories from the filmmaker's life, this book entertains while exploring the Master's unique approach to psychology, self-development, quantum physics, philosophy & religion.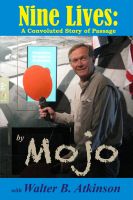 Nine Lives: A Convoluted Story of Passage
by

Walter Atkinson
(4.75 from 4 reviews)
A humorous account of the life's experiences of a true Renaissance man from the perspective of his Mojo. This perspective results in a harsh evaluation in what idiotic things an otherwise smart man can participate. Experiences from ocean sailing to racing cars, and flying airplanes leave the reader belly laughing at the way the Mojo's subject makes decisions and acts upon his sage advice.
Related Categories