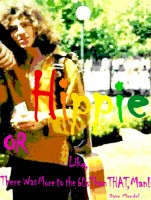 Hippie Or, Like, There Was More to The 60s Than THAT, Man!
Walk through the world of Hippie: its origins, behavior and misbehavior, its outrages and beauty, its seque into today. Non-fiction adventure meets social drama in an originally-told, originally-illustrated first book from a widely and wildly experienced individual.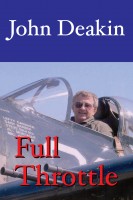 Full Throttle
Full Throttle is an entertaining account of an amazing man's life in aviation that is sure to leave the reader laughing and head-shaking as the pages turn quickly. It is a compilation of short stories told by John Deakin over the years on Compuserve's AVSIG Forum. Some of Deakin's stories are funny, some are sad, and a few are shocking for the amount of trouble Deakin managed to get himself into.