Special Deals
Sub-categories:
Literary |
Plays & Screenplays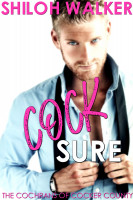 Cocksure: The Cochrans of Cocker County
by

Shiloh Walker
He's the cockiest bastard I've ever met and I mean that with all the affection and adoration in the world. I've been in love with him for years, and not just because of those intense blue eyes or that slow smug smile that promises to make all your dreams come true. I've seen what lies under that smile and his cocksure attitude. It's enough to make me melt.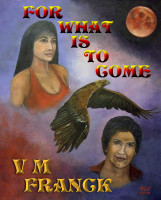 For What Is To Come
by

V. M. Franck
Price:
$9.99

$5.99 USD.
(
40% off
until
June 6
!)
Words: 101,490.
Language: English.
Published: March 31, 2018
. Categories:
Fiction
» Literature
» Literary
A novel of ambition, betrayal, love and passion, this work is about a young female executive who experiences upheaval in her personal life and realizes disasters due to the climate are imminent. Abandoning her cherished career she becomes a shaman's apprentice under the guidance of a Native American shaman and prepares their tribe to return to the old ways to increase likelihood of survival.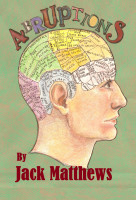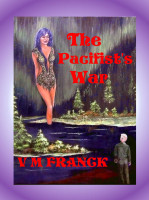 The Pacifist's War, Book 2 in the St. Germaine Chronicles
by

V. M. Franck
Losing himself In Vietnam, Peter embarks on an amnesiac's quest to uncover his true identity. Wearing a name which is not his own, he is alarmed when he receives medals for atrocious acts he could not have committed. His search for himself leads to a cave, encrypted writings, a dog named Emmanuel, a mysterious woman, his sister Arranah and what remains of his family.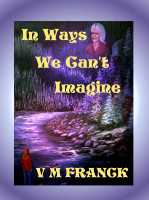 In Ways We Can't Imagine, Book 1 in The St. Germaine Chronicles
by

V. M. Franck
Arranah realizes there is only one answer to the question, is death the truest test of love? The dreams, the voices warned her before her MIA brother, Peter went missing. They warned of her sweetheart Kendal's death, a death which multiplied the heartache. To overcome their separation, she must give life to unwanted dreams and make room for a stranger, no matter the consequences.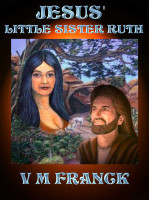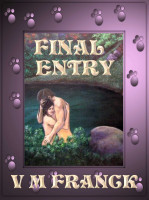 Final Entry
by

V. M. Franck
What to do? What to do? When Savvy passes into the afterlife, she must choose between four of her lovers, all of whom expect to spend the rest of forever exclusively with her.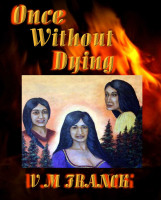 Once Without Dying
by

V. M. Franck
Three young woman of different faiths, Sheeawna-a Christian, Akilah-a Muslim and Mali-a Hindu support each other through heartaches, love affairs, abuses and struggles. They gain the courage to pursue a unifying force and common purpose with a mystic, a female rabbi, a Zennist and a follower of Native American spirituality. It is a powerful story of love, romance, respect and honor.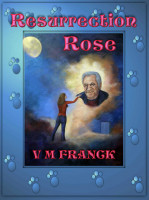 Resurrection Rose
by

V. M. Franck
(5.00 from 1 review)
What if you had the ability to paint people back to life? Would you do it? What if you didn't know you had the ability until they started showing up? That is Bethanie's dilemma.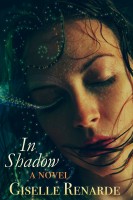 In Shadow: A Novel
by

Giselle Renarde
Clover's got two choices: remain an outcast in the small town where she's lived her whole life, or move clear across the country like her prodigal stepbrother Mason. Clover is forever paying for her father's sins at home, but leaving is unimaginable. When Mason comes home for their sister's wedding, his presence reignites Clover's past. Even in dreams, there's no escaping a hungry shadow...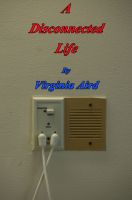 A Disconnected Life
by

Virginia Aird
Jane never thought her life would come to this. Sally expected nothing more from her menial existence. Their tortured souls collide one fateful day. Experience a dramatic view into the lives of two women and one's highly unusual method of coping.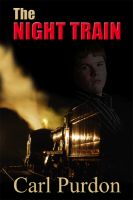 The Night Train
by

Carl Purdon
The story of Jayrod Nash, a young boy who was bullied at school and abused by his father, and the extraordinary steps he took to survive.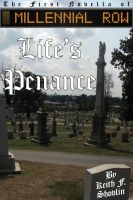 Life's Penance, the first Novella of Millennial Row
by

Keith F. Shovlin
Lincoln Burke is at a crossroads in his life. He isn't ready to take the next step with his longtime girlfriend Lise Phillips, and his job is nothing but a dead end. After his friend Rick Bestest ends up in the hospital, his married friends separate, and a family emergency dares to call him back north, he must make a decision of a lifetime.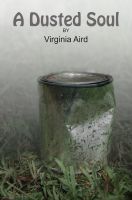 A Dusted Soul
by

Virginia Aird
(5.00 from 1 review)
Sometimes even the naughty ones are allowed to come back home again. Bonus Poem: "Emotion Go Round"