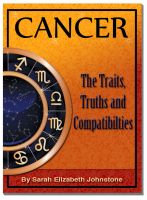 Cancer - Cancer Star Sign Traits, Truths and Love Compatibility
Everything that you could possibly need to know about the astrological sign of Cancer including detailed and interesting information about the traits and truths of a Cancerian; their personalities and their love and friendship compatibility with the other signs of the zodiac.
Libra Horoscope 2014
Libra, though you're often the sign that people turn to for help, 2014 is the year when you finally understand your own wisdom. Though you have been at peace with being a person who knows a lot, this doesn't always mean that you're always at peace with being the go-to person. In 2014, you will get the chance to take stock of your wisdom to find out how you can use it more in the world.