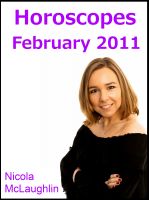 Horoscopes February 2011
by

Nicola McLaughlin
(5.00 from 1 review)
Your horoscope for February 2011 written by Nicola McLaughlin. This ebook contains a horoscope for each starsign as well as a general overview. Nicola is astrologer to the "French Paper" - France's quality English language newspaper and Bordeauxwoman.com Previously, she worked as a ghostwriter to Athena Starwoman, writing horoscopes in Vogue magazine, Woman's Day, Star, FTV.com and many others!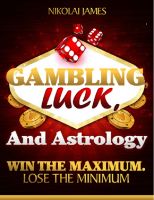 Gambling, Luck, and Astrology: Win the maximum, lose the minimum
by

Jim Piekarski
(5.00 from 1 review)
This book describes how astrological aspects affect luck while gambling. Learn how to maximize your luck by knowing when to play so you will have the most chance of winning. The major astrological factors that influence luck are described. At certain times you are destined to win large amounts of money. Be at your favorite casino at those times to take home your jackpot.