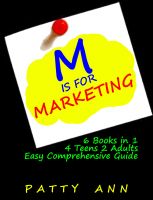 M is for Marketing
by

Patty Ann
M is for Marketing compiles 6 Marketing Books previously created for high school & junior college marketing programs. Simple to read and understand this comprehensive guidebook delivers all the essentials of marketing expertise. Designed with a readable outline format, many visuals also aid in prompt comprehension. Use this as a complete textbook, or get specific knowledge for your immediate use.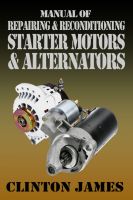 Manual of Repairing and Reconditioning Starter Motors and Alternators
by

Clinton James
An area of vehicle repairs that is something of a mystery to many mechanics, repairing alternators and starter motors is shown in step by step detail in this unique manual. Not only is this ideal for the garage professional,it also offers an opportunity for starting a new and highly profitable business, supplying reconditioned units to the public and garage trade as well as a full repair service.