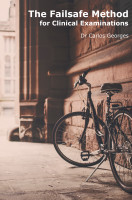 The Failsafe Method for Clinical Examinations
by

Carlos Georges
When preparing for clinical exams, almost all trainees focus exclusively on the content of the examination. But knowing your content is not necessarily enough to pass a clinical examination, which involves presenting under pressure. This book will take you through the 'Fail-safe Method' for approaching any clinical exam, so that you will be able to communicate the content you know with confidence.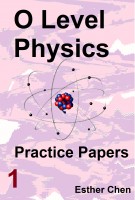 O level Physics Questions And Answer Practice Papers 1
by

Esther Chen
O Level Physics Practice for structured questions with answers. Good for struggling students of O level Physics who needs in depth look at the mark breakdown in physics questions. Good for self study or returning students. Improve your grades in Physics and get the much needed practice! Multiple Choice and Structured Questions. 2 practice paper in 1 book.