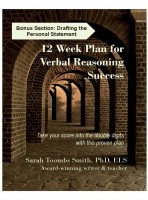 12 Week Plan for Verbal Reasoning Success
(5.00 from 2 reviews)
12 Week Plan for Verbal Reasoning Success is a proven plan to raise your Verbal Reasoning score when you take the MCAT examination. It helps you understand the test and understand what you need to do to score in the double digits. Others have used it to shorten their learning curve and spend less time being confused and more time getting better at the skills the test aims to measure. Why not you?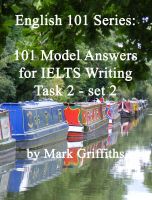 English 101 Series: 101 Model Answers for IELTS Writing Task 2 - set 2
Many candidates like to use model answers when they are preparing for the IELTS speaking and writing modules. This book provides 101 model answers for Writing Task 2, including essays on many of the most recent questions asked during 2013 and the beginning of 2014. The 101 essays have been divided into 12 topic areas.