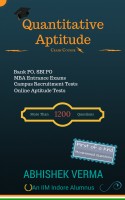 Quantitative Aptitude - Crash Course
by

Abhishek Verma
This is a book on Quantitative Aptitude and will be used by candidates appearing for various competitive exams such as SNAP, MAT, CET, IRMA, ATMA, IBSAT, Bank PO, Campus Recruitment, PSU Competitive Exams, etc.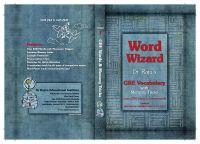 Word Wizard : GRE Vocabulary With Memory Tricks
by

Prasad Raju V V N R Pathapati
(5.00 from 1 review)
Welcome to the Dr Raju's world of Memory tricks that introduce proven techniques into vocabulary learning experience.In this book approximately 2000 words with Vocabulary Memory tricks are designed for anyone wishing to build a stronger vocabulary. However, they are particularly recommended for students studying for Scholastic Aptitude test (SAT), and Graduate Record Examination (GRE), and TOEFL.