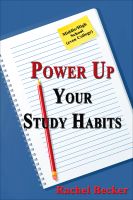 Power Up Your Study Habits: Middle/High School (even College)
by

Rachel Becker
This book has lots of how-to ideas for school and homework in easy-to-use lists (so you don't have to read a lot). A companion book for parents helps them know how to really help you. You'll find so many ideas (the writer has been at this for 40 years!) that you'll be able to pick out what works best for you now and add new ideas as you grow as a student.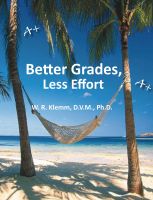 Better Grades, Less Effort
by

W. R. Klemm
(4.83 from 6 reviews)
This book is for any working professional engaged in on-the-job training programs. It will also help workers master their field and become more competent — more likely to be successful. The book will have special value for students, especially those in high school or college. It will also help elementary school children, though the tips should be read and explained by the parents.