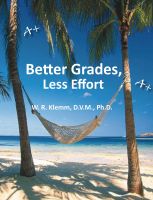 Better Grades, Less Effort
(4.83 from 6 reviews)
This book is for any working professional engaged in on-the-job training programs. It will also help workers master their field and become more competent — more likely to be successful. The book will have special value for students, especially those in high school or college. It will also help elementary school children, though the tips should be read and explained by the parents.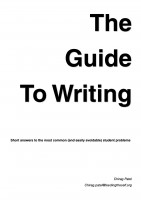 The Guide To Writing
This book was written because I got fed up saying the same thing to every student that came through my door when I was running a cross-discipline writing centre. It covers every major avoidable error that students make in their writing, such as referencing, structure, knowing what the question means, and much more.