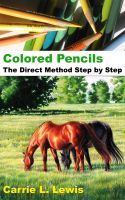 Colored Pencils: The Direct Method Step by Step
Equine artist Carrie L. Lewis teaches artists of all skill levels how to draw horses in a landscape using the direct method of drawing with colored pencils. Step-by-step instruction with over 50 illustrations.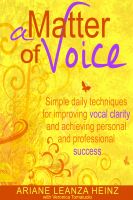 A Matter of Voice
A Matter of Voice is designed to help singers and speakers take their voices to new levels! Experienced vocalist and teacher, Ariane Leanza Heinz, guides you through more than 20 exercises using an easy "stretch-breathe-warm-awaken-open" approach. Once you've mastered the techniques, you can establish a regimen using 5 suggested weekly routines. Your voice matters—make it work for you!