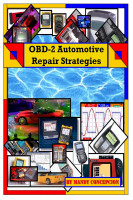 OBD 2 Automotive Repair Strategies
by

Mandy Concepcion
(2.00 from 1 review)
This book cover the subject of automotive OBD-2 (On-Board Diagnostics 2nd Generation) in great detail. It is valuable reading for those of you that work in the auto-repair field, dabble as DIY mechanic or simply interested in a detail analysis of this technology. Here you'll learn all OBD-2 or OBD-II related issues needed to solve modern automotive faults, enjoy!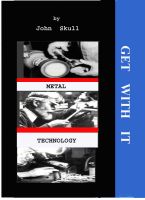 Get With It in Metal Technology
by

John Skull
This book offers you a basic text in the vast and complex area of Metal Technology that contributes so much to modern life. It is a valuable resource for school students and teachers, apprentices, hobbyists and particularly to students who have English as a second language.