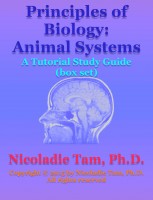 Principles of Biology: Animal Systems: A Tutorial Study Guide (box set)
by

Nicoladie Tam, Ph.D.
"Principles of Biology: Animal Systems" is a part of the Principles of Biology course series textbooks. It is a tutorial written in questions and answers format. It is a study guide with in-depth explanations. Each section is a modular unit that is self-contained for easy reading. The principles and concepts are introduced systematically so students can learn and retain the materials intuitively.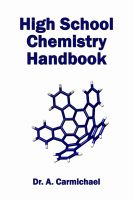 High School Chemistry Handbook
by

Angus Carmichael
(5.00 from 3 reviews)
This second edition covers the topics met in high school chemistry courses. The succinctly written units contain comprehensive explanations supported by diagrams and worked examples. The final section of the book holds useful reference material for experimental work and offers guidance on how to write laboratory reports. Also included are practice questions with solutions and a glossary of terms.
Related Categories