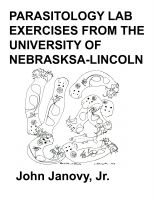 Parasitology Lab Exercises
by

John Janovy, Jr
This book contains lab exercises used in BIOS 385, Parasitology, from 2006 to 2010 at the University of Nebraska-Lincoln. Included are outcomes, tasks, materials, study questions, and vocabulary.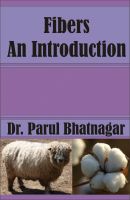 FIBERS An Introduction
by

Parul Bhatnagar
In the study of fibers, initial interest will be when they discover the natural fascination of fabrics and their cultural associations, particularly when factual study is supplemented by actual handling of the textile materials. The subject will seem worthwhile as they become familiar with illustrative specimens and fabrics and begin to handle and learn to compare the raw materials.