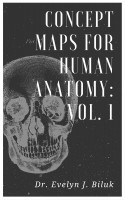 Concept Maps for Human Anatomy: Vol. 1
by

Dr. Evelyn J Biluk
(3.00 from 2 reviews)
This is a collection of concept maps suitable for students enrolled in General Anatomy and Physiology, Human Anatomy and Physiology I or Anatomy and Physiology I. Topics include homeostasis, tissues, integumentary system, skeletal system, muscular system, and nervous system. Bonus features (e.g., videos, web resources, and disorders) are included with all system maps.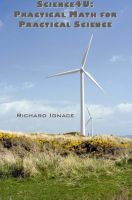 Science4U: Practical Math for Practical Science
by

Richard Ignace
(1.00 from 1 review)
Helpful for college, high school, and homeschooled students, this book is for those who struggle with math in science. Scientific notation, algebra, geometry, trigonometry, and vector concepts are addressed as used in the sciences, with examples and exercises. Readers will gain proficiency with using math as the language of science.
Related Categories