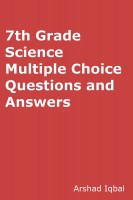 7th Grade Science Multiple Choice Questions and Answers
by

Arshad Iqbal
7th grade science multiple choice questions with answers has 2277 MCQs of science for kids. Science MCQs are on atoms and atom model, atoms molecules and ions, digestive system, dispersion of light, electric circuits, electrical circuits and electric currents, elements and compounds, energy resources, feeding relationships and environment, forces effects, heat transfer, human transport system.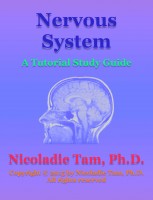 Nervous System: A Tutorial Study Guide
by

Nicoladie Tam, Ph.D.
"Nervous System" is a part of the Principles of Biology & Neuropsychopharmacology course series textbooks. It is a tutorial written in questions and answers format. It is a study guide with in-depth explanations. Each section is a modular unit that is self-contained for easy reading. The principles & concepts are introduced systematically so students can learn & retain the materials intuitively.
Related Categories