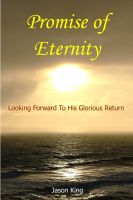 Promise of Eternity
by

Jason King
A comprehensive biblical study guide to the end times. Includes discussions on the social, economic, political, religious and environmental conditions in the times leading up to the second coming of Christ. Suitable for private or group study.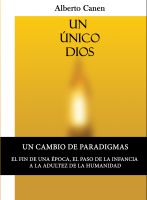 1ed, Un unico Dios - Analisis de La Biblia. El motivo de ser del pueblo elegido
by

Alberto Canen, Sr
EL PORQUÉ DE LA CREACIÓN DEL PUEBLO JUDÍO El pueblo elegido, ¿elegido para qué? Adán y Eva, ¿los primeros de la humanidad o simplemente los primeros del pueblo hebreo? Los judíos, ¿fueron el ejército de Dios? Si hay un sólo Dios, ¿qué pasó con los otros dioses de la antigüedad? Jesús: ¿es Dios o un profeta? ¿Para qué un Mesías? ¿Llegó el Mesías? ¿De qué libera Jesús a la humanidad?