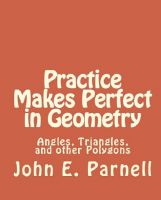 Practice Makes Perfect in Geometry: Angles, Triangles and other Polygons
by

John Parnell
The best way to succeed in Geometry is to practice taking test questions. This volume contains 459 problems on Angles, Triangles & other Polygons divided into 13 chapters: Angles; Parallel Lines w/ a Transversal; Triangles; Triangle Inequality; Properties of Quadrilaterals; Parallelograms & Rectangles; Area & Perimeter of Polygons; Circles; Combinations of Figures; Planes; & Geometry Probability.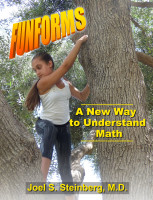 Funforms, A New Way to Understand Math
by

Joel Steinberg
(5.00 from 1 review)
Funforms is a new math symbol system. Unlike Roman Numerals, it is iconic and ideographic. It makes the continuity between whole numbers and fractions easily understood. It is a binary tally mark place order system. It is a math second language, giving the learner the opportunity to review what s/he learned before s/he had fully developed critical thinking skills. Try it, you'll like it!
Related Categories