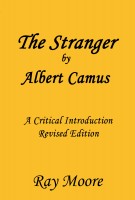 The Stranger by Albert Camus: A Critical Introduction (Revised Edition)
by

Ray Moore
The Second Edition of this popular critical study has been significantly expanded and completely revised, making it the most thorough single-volume study of Camus' classic novel. A Critical Introduction places Camus' ideas in context. It contains a detailed introduction to Camus' early essays and works. Guiding questions and detailed analysis of each chapter of the text are included.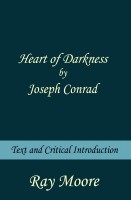 Heart of Darkness by Joseph Conrad: Text and Critical Introduction
by

Ray Moore
Everything you need in one book! This is the perfect edition for the student or general reader providing, in a single volume, a comprehensive analysis of "Heart of Darkness". The book includes the full text, guiding questions, detailed notes, chapters on the biographical, historical, philosophical and literary background, a detailed commentary and an analysis of critical reaction to the text.