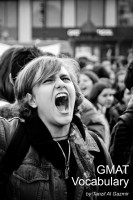 GMAT Vocabulary
by

Tanzil Al Gazmir
These vocabulary practice tests are only for the students who are going to appear in the GMAT exam. Many GMAT students have found these exercises very helpful. Hopefully, you will find these exercises helpful too. You may be happy to find that you know most or all of them. Or, you may also find that you need to improve a lot.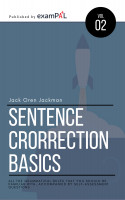 GMAT® Official Guide Supplement - Sentence Correction Basics
by

Jack Oren Jackman
This GMAT sentence correction guide was created by examPAL and its team to help non-native English speakers to understand, remember, and strengthen their understanding of the English language. The guide covers topics like Subject-Verb agreement, Nouns, Pronouns, Choosing the correct form of a verb, Modifiers, Parallelism, and Idioms.