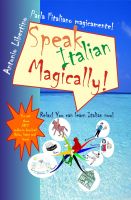 Speak Italian Magically!
by

Antonio Libertino
Speak Italian magically is an Italian course for absolute beginners. You will: * Travel to Italy and visit some of the most beautiful Italian cities * Relax while learning new words and every day Italian expressions * Have fun with ten magic adventures into Italy and Italian, where the main character is You * Begin to think in Italian * Refresh Italian you might have learned before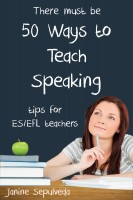 Fifty Ways to Teach Speaking: Tips for ESL/EFL Teachers
by

Janine Sepulveda
Teaching English as a second or foreign language is full of challenges: How do you hold students' interest? How do you ensure that they get enough practice to really learn? This guide gives you a variety of drills, games, techniques, methods, and ideas to help your students master English. For beginning to advanced levels; many tips require little to no preparation or special materials.