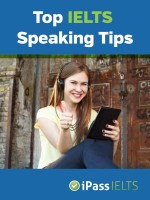 Top IELTS Speaking Tips
by

iPassIELTS NIF: 510314589
(5.00 from 4 reviews)
The Top IELTS Speaking Tips book features essential tips and useful language for each part of the IELTS speaking test to help you increase your band score. It also contains lists of general and specific mistakes to avoid. All the tips were written by our team of IELTS tutors, materials writers and examiners and are based on over 10 years of helping students do well in the IELTS test.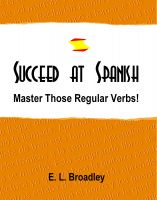 Succeed at Spanish: Master Those Regular Verbs!
by

Emma Broadley
(5.00 from 1 review)
Verbs can be tough! The aim of this book is to make the use of regular Spanish verbs as easy and as intuitive as possible in everyday conversation. This ebook provides short to medium-length sentences for beginners/improvers and longer, more complex sentences for intermediate/advanced Spanish speakers.