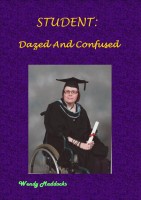 Student: Dazed And Confused
by

Wendy Maddocks
(5.00 from 1 review)
I'm not going to lie – enough people are doing that to you already. My student days weren't the best days of my life but you just might be a student one day. As out of your depth as I was. So I put this book together. It's a collection of the assignments I had to do on my Creative Writing course, and the feedback my tutors gave me. This is what you should expect.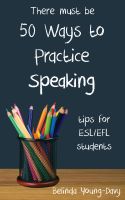 Fifty Ways to Practice Speaking: Tips for ESL/EFL Students
by

Belinda Young-Davy
(4.50 from 2 reviews)
This book is for students of English as a Second or Foreign Language. You will learn 50 ways to practice and improve speaking skills. By applying these methods, you will speak more correctly and more fluently. You don't need to be in an English-speaking country or in an English class to use this book. However, students already in a class can improve their speaking more quickly and easily.